Sound bath meditation with Sara Auster
Please join Sara Auster for a deeply immersive journey into sound.
Jeudi 13 avril 2017
de 19h00 à 20h30
Tarif: 60€
Come lay down, relax, and bathe in the soothing sounds of crystal and Himalayan singing bowls, and tuning forks. A Sound Bath is an improvised, meditative concert that supports states of deep relaxation, where stress release and healing can occur. A gentle yet powerful experience for the mind and body.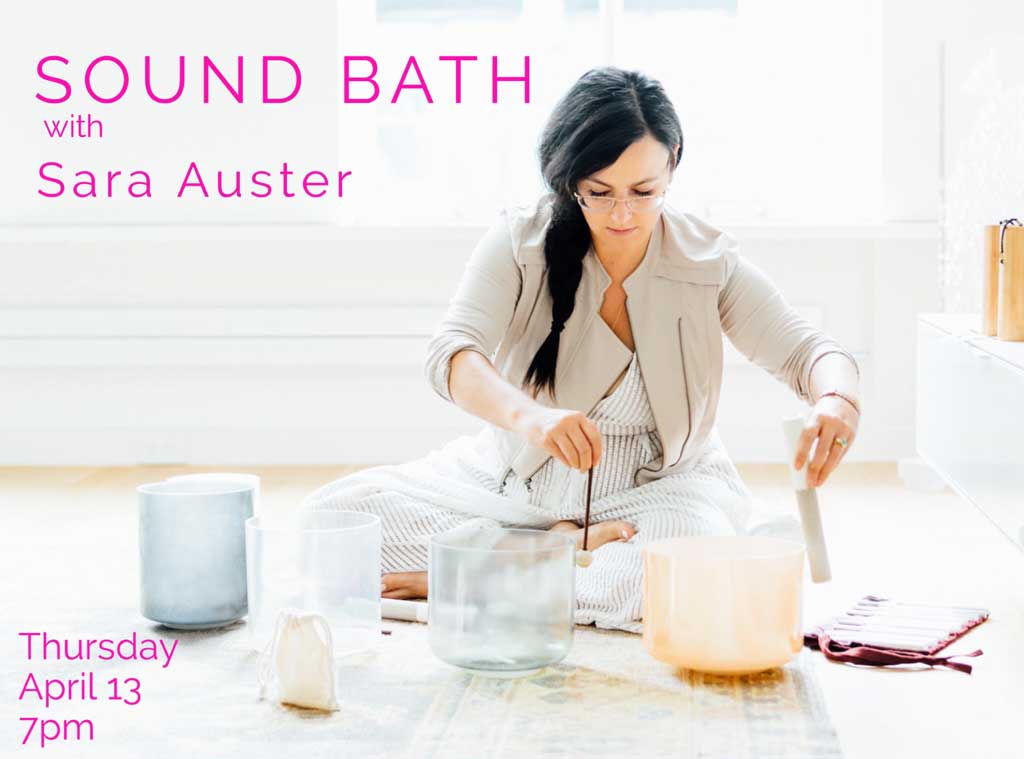 Sara Auster is a certified Sound Therapy Practitioner and meditation teacher based in New York City. She has been a driving force in bringing sound meditation and sound therapy to contemporary culture.
Using holistic approaches to healing with the transformative power of music and sound, Sara's carefully crafted personal instruction allows her students and clients to use sound as a tool to support, access, and cultivate deep relaxation.
Sara has been featured Billboard Magazine, The New York Times and Vice's Tonic, and was recently named as one of "50 Innovators Shaping the Future of Wellness". She offers sound meditation in different formats including workshops, retreats, trainings, private sessions and large-scale events all over the world.